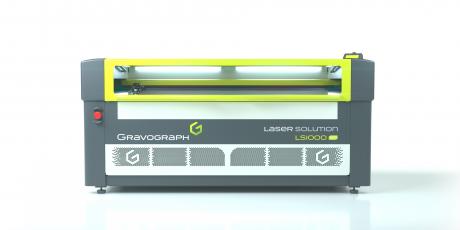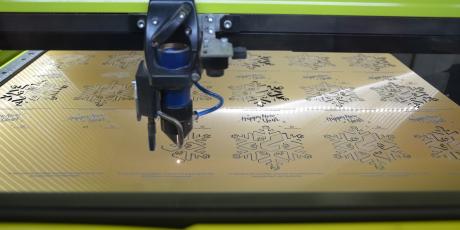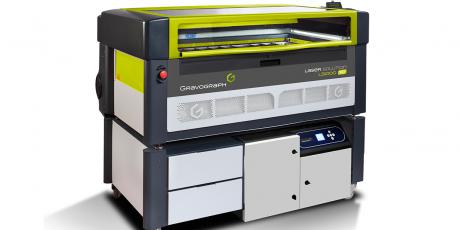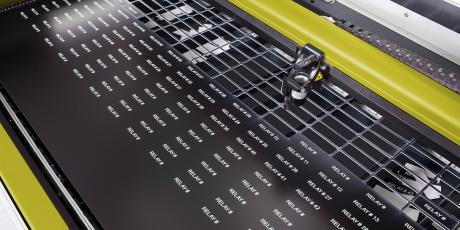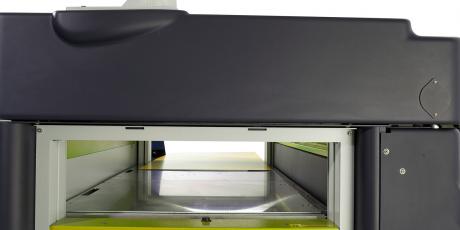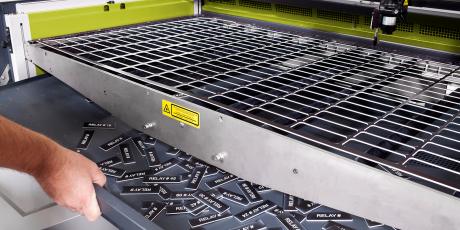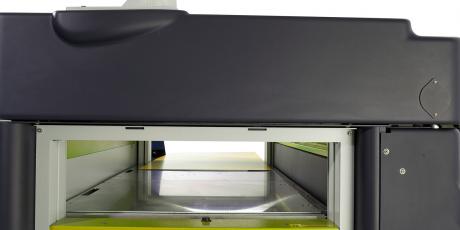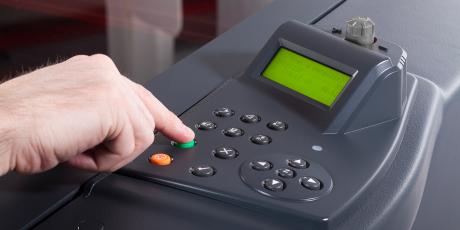 LS1000XP: Large laser engraving and cutting machine for high productivity
LASER TABLE
Numerous innovative functions and features are combined into the LS1000XP, turning it into the ultimate laser engraving and cutting laser for intensive production.
INDUSTRIAL LASER MACHINE 
The LS1000XP laser engraving and cutting machine benefits from a large working area of 48x24in, allowing you to load a whole material sheet at once. The 4 m/sec work speed (in raster mode), and the powerful CO2 laser source make this laser engraver and cutter a high-quality machine for high productivity rates.
LASER ENGRAVER AND CUTTER 
Easily cut plastic, acrylic, wood, rubber, paper, and more to create quality signage and personalized items. The LS1000XP industrial laser machine comes with cutting accessories such as a collection tray, a cutting table with removable slats and also, often utilized as a plates engraver. Powerful CO2 laser sources are available, up to 150W for heavy-duty jobs.
INCREASED USABILITY FOR REDUCED PRODUCTION TIMES 
The front-loading and double pass-through of the LS1000XP laser cutter offer total accessibility: front and sides doors on the chassis ease the loading of heavy or oversized items. Use the red pointer to position your engraving or cutting starting point, and reduce the risk of error.
Technical Specifications
Point & shoot

Autofocus

Automatic Z Axis

Automatic exhaust: air assist
General
Source laser
CO2
Available power version
60W - 80W - 100W - 150W
Marking Capacity
Marking area max
1220 mm (48 in) x 610 mm (24 in)
Available lenses
2.0'' - 3.0'' - 4.0''
Max object height
300 mm (11.8 in)
| | LS1000XP |
| --- | --- |
| Laser Source / Technology | |
| Max. object weight | |
| Dimensions (L x W x H) | 1660 mm (65.35 in) x 1160 mm (45.66 in) x 800 mm (31.49 in) |
| Machine weight | |
| Automatic Z axis | |
| Noise level | |
| Point & shoot | |
| Operating Temperature | 10° C (50° F) - 35° C (95° F) |
| Connection to computer | |
| Maximum speed | |
| Laser safety classification | |
| Beam diameter | 0.1 mm (0.004 in) to 0.4mm (0.016 in) |
| Software | |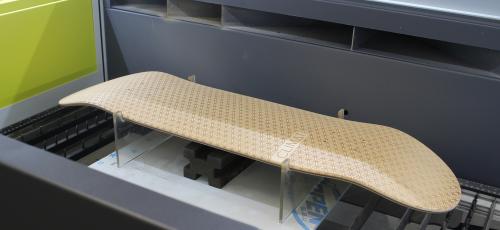 Engrave and cut large items thanks to the LS1000XP vertical capacity of 11.81 in. Cylindrical engraving is possible up to 7.87 in diameter with the rotary device. Personalize large glass items such as bottles, vases and carafes, and create unique trophies and 3D awards and a plates engraver.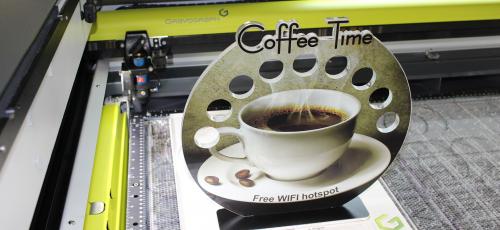 Combine the Print&Cut option with the laser engraving and cutting LS1000XP cutting capacity to create unique items. Print on plastic, acrylic, wood, paper, and more with any printer, and laser-cut around the printing. Create personalized signage, awards, on-demand displays, advertising stands, plates engraving, and so much more.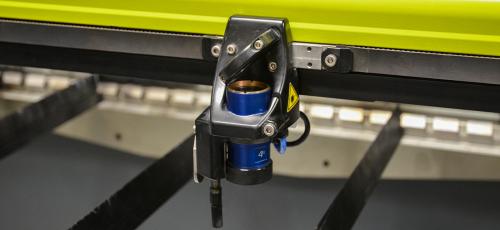 Focusing optics are key to precisely set-up the laser engraving precision or cutting efficiency. Choose the right lens for your engraving or cutting application among our extended range. Open your business to new possibilities by selecting the perfect lens for any job!
This laser engraver can handle more than 30 materials
CO2 TABLE
ORGANICS
Ceramic​​
Electrical and Medical Ceramic
Food​​
Glass, Crystal
Leather
Paper​​, Cardboard, Cork
Rubber​​
Silicon
Stone​, Granite​, Marble
Textiles​​
Wood, Varnished Wood
PLASTICS
ABS​​
Foam​​
Laminates​​
PA
PC
PE, BET
PMMA, Acrylic
POM - PBT
PP
METAL
Anodized Aluminum​​
Coated Metal
= Engraving / Deep marking