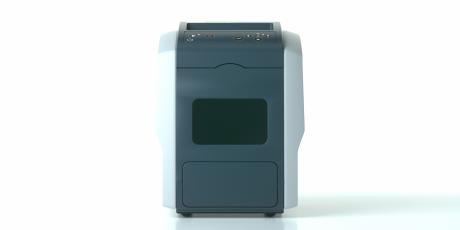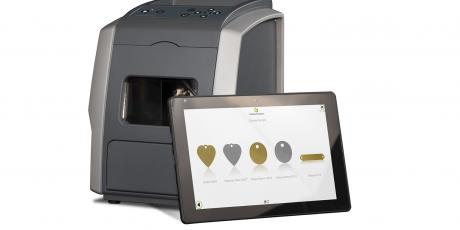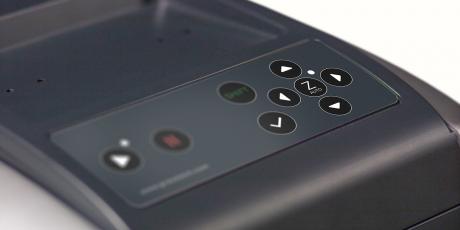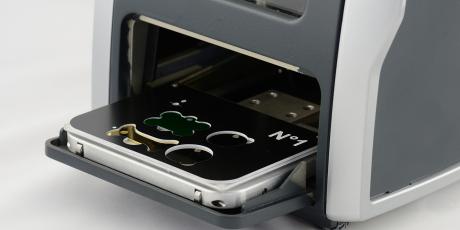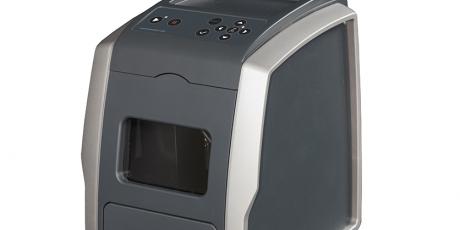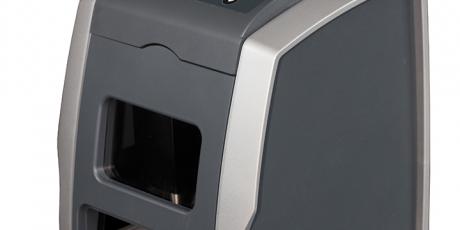 M10 - Small engraving machine for pre-defined flat items
ENGRAVING STATION
The M10 rotary engraving machine is a simple and secured small engraving machine for a pre-defined medal, keyring and small identification plate engraving. This Plug&Play engraving machine comes with a large catalog of ready-to-engrave items.
Safety-first personalisation machine
The M10 engraving machine is fully secured as it is completely enclosed, meaning that you cannot access the machine while marking is in progress. Watch the engraving process through the protective window. The M10 is a Plug&Play machine for beginners, no technical manipulation is ever required during installation, use, or maintenance.
 
Wide range of engraving consumables
When designing the M10 engraving machine we had one key objective, to save you time. Everything is predefined, from the medal shapes to the engraving settings and the jigs. All you have to do is choose which item you wish to engrave today! Gravotech offers a wide choice of medals, keyrings, and small identification plates, along with matching jigs and fasteners.
 
Engraving software, as easy as ABC
The M10 controlling software is called ABC Catalog for a good reason: it is as simple to use as A-B-C. All the items in our catalog have their engraving settings pre-saved. Start with defining your plate, then compose your engraving with text and symbols, and finally check your engraving settings. That's it!
Technical Specifications
Marking area
70 x 60 mm (2,8 x 2,4 in)
Ideal for small medals, keyrings, and identification plates.

Item shape
Flat items only
No cylindrical or 3D items.

Engraving speed
25mm/s

Optional Bluetooth connection
Wireless communication between the M10 and your PC or tablet.
Marking Capacity
Marking area max
70 x 60 mm (2,8 x 2,4 in)
Max object height
40 mm (1.5 in)
| | M10 |
| --- | --- |
| Max. object size (L x W x H) (weight) | 120 mm (4.72 in) x 80 mm (3.15 in) (1 kg - 2.2 lbs) |
| Dimensions (L x W x H) | 225 mm (8.85 in) x 255 mm (10.03 in) x 290 mm (11.41 in) |
| Machine weight | |
| Automatic Z axis | |
| Noise level | |
| Operating Temperature | min. +5° C (+ 41° F) - max. +40° C (+104° F) |
| Connection to computer | |
| Maximum speed | |
| Z stroke (Z travel) | |
| Software | ABC / Gravostyle / Gravotouch |
| Tool diameter | |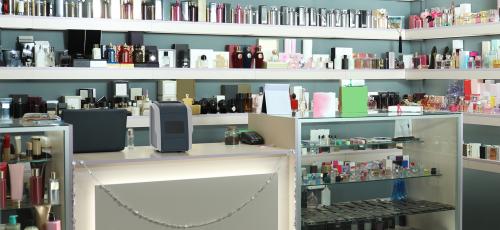 With a footprint similar to an A4 sheet and a 290mm height, the M10 is the smallest engraving machine on the market.

Place it on busy workshops, small stores, or take it with you to exhibitions, markets, and fairs.

You will always find it a spot!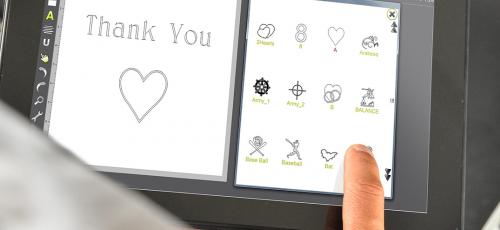 The M10 personalization machine provides a fully guided engraving process, from the item choice to the adapted jigs and the ABC piloting software. The enclosed engraving prevents any external disturbance. There is very little you could miss.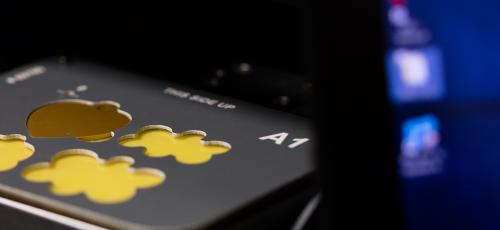 With its fully enclosed engraving system, the M10 will find its place in small shops as the engraving process is quiet. The diamond tip scribes the item and does not create chips. The engraving drawer is removable, which makes the M10 easy to clean.
DIAMOND DRAGGING
METAL
Aluminum
Anodized Aluminum​​
Brass​​
Carbide
Coated Metal
Copper
Gold, Silver, Nickel, Platinum
Stainless Steel​​
Steel
Titanium